Reinforced for the Most Drastic Circumstances

Fireproof
Designed to be indestructible with a fireproof threshold of 1399 to 1455°C / 2550 to 2651°F (house fires get up to 649℃ / 1200°F).
Waterproof and Corrosion Resistant
Composed entirely of 304-grade stainless steel. Keystone Tablet is waterproof and resistant to various types of corrosion.
Seed Support
Double-sided storage supports 12, 18, and 24-word recovery phrases (BIP39 specifies only the first 4 letters are needed to identify each word).
Etched in Steel
An intense industrial etching process ensures your phrase words are permanently preserved.
In the Box
Keystone Tablet Plus, 4 Sheets of metal letters, 2 Tamper-Proof stickers, Extra screws, Screwdriver, Quick Guide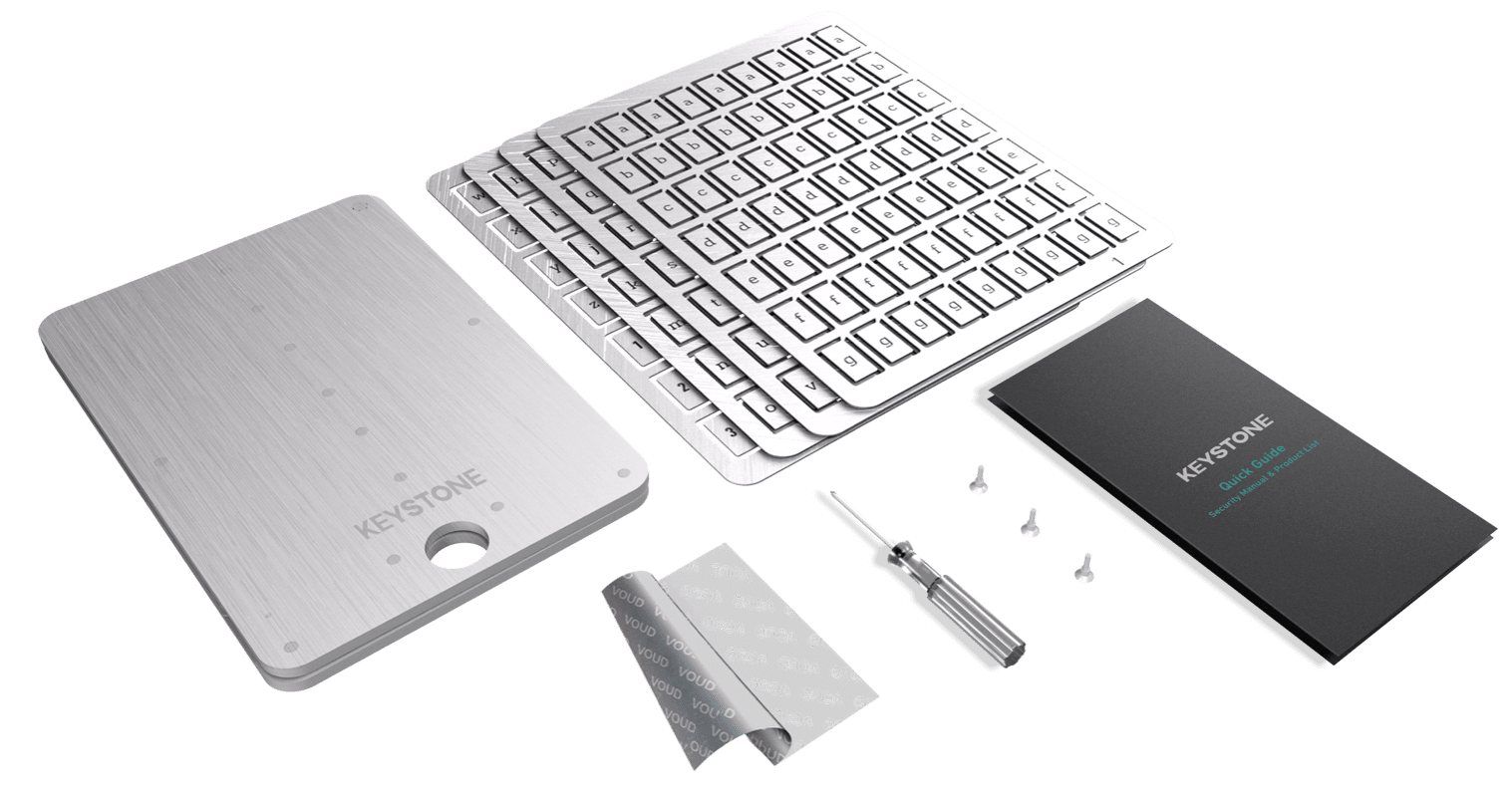 Specifications
Dimensions: 70 X 105 X 6 mm 
Weight: 450 g
Package Dimensions: 160 x 110 x 35 mm
Installation Guide