Fireproof
Designed to be indestructible with a fireproof threshold of 1399 to 1455°C / 2550 to 2651°F (house fires get up to 649℃ / 1200°F).
Waterproof and Corrosion Resistant
Composed entirely of 304-grade stainless steel. Keystone Tablet Punch is waterproof and resistant to various types of corrosion.
Seed Support
Due to the nature of seed/mnemonic phrase words, you only need the first 4 letter to uniquely identify the seed phrase. The first 4 letters are unique to each word (including the words that only have 3 letters).
In the Box
In the box Includes 3 plates: Front Cover plate (one-sided, words 1-6); Middle Cover plate (two-sided, words 7-18); Back Cover plate (one-sided, words 19-24). Automatic Center Punch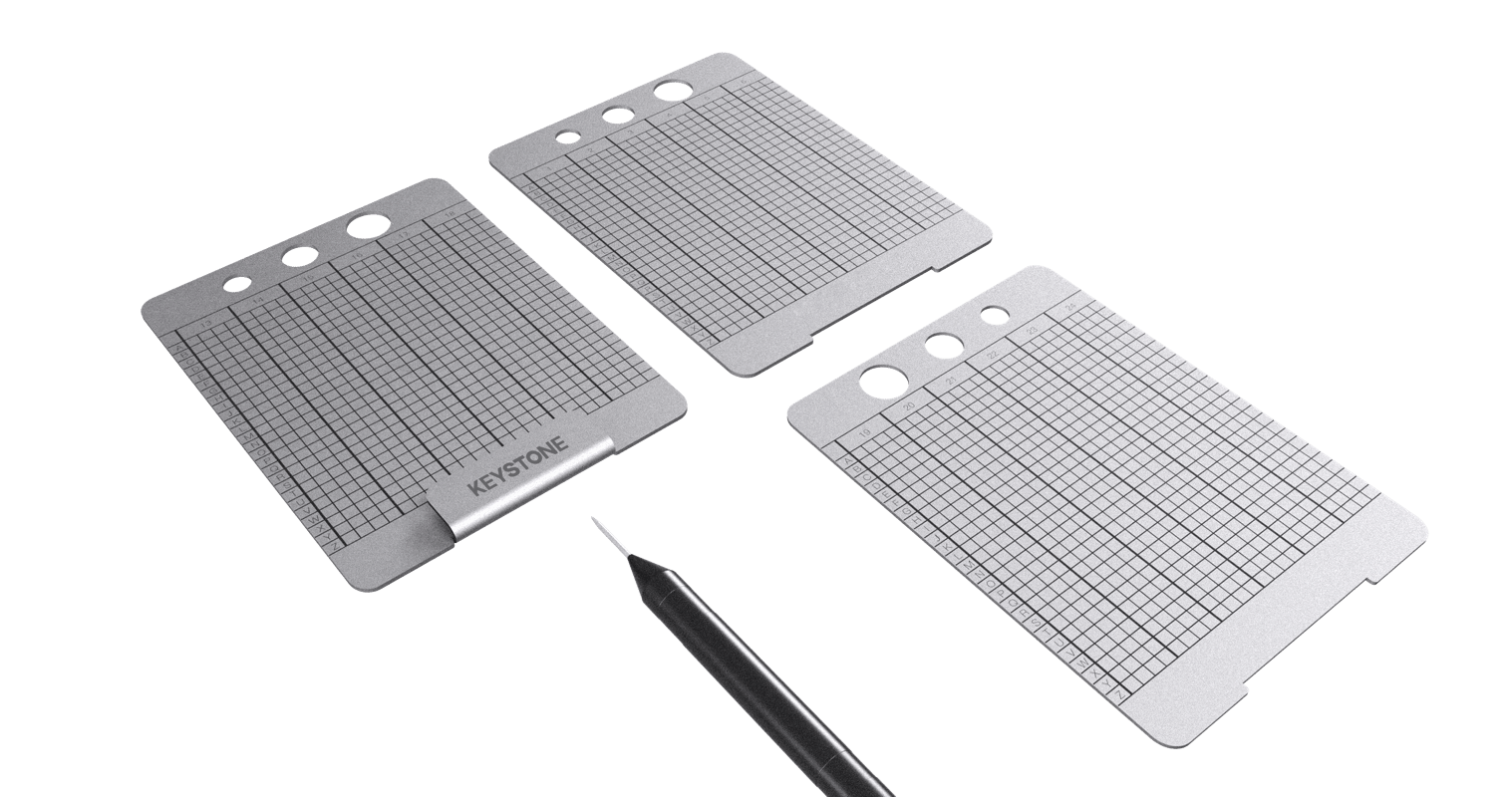 Lock support
There are three holes of varying diameter(Shackle size) you can use to lock Keystone Tablet Punch closed with a padlock (not included)
Installation Guide